How should we measure the quality of governance?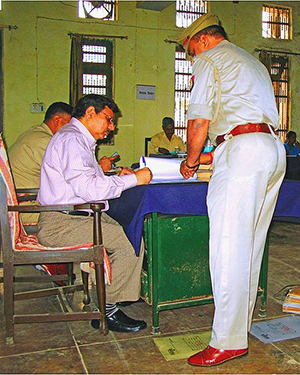 District magistrate at work in Uttar Pradesh, India.  WikiMedia
Last year in Governance, Francis Fukuyama argued that there were "big and decisive drawbacks" to the use of output measures in assessing government quality.  (Read Fukuyama's commentary.)  Two new research notes in Governance take issue with Fukuyama's position. 
"Measuring performance," says Robert Rotberg of Harvard University, "can best be done by examining outputs (results), not inputs . . . Such a scheme makes epistemological and parsimonious sense.  It is is tidy and transparent.  And it works."  Read the research note.
Meanwhile Craig Boardman of Ohio State University says that the rejection of output- or outcome-based measures is premature.  "A particular government's quality can and should be assessed," Boardman says, "not just in terms of its capacity and autonomy (as Fukuyama suggests), but additionally in terms of the outcomes its society values and expects."  Read the research note.