Book reviews: Patronage, bad data in Africa, shadow elites, and invisible colleges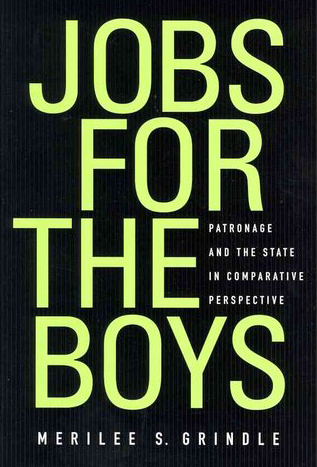 In the current issue of Governance,  J.W. Christian Schuster reviews Jobs for the Boys: Patronage and the State in Comparative Perspective by Merilee S. Grindle.  It is "a fascinating read," Schuster says, "refuting key assumptions of prior scholarly work and development practice."  Read the review.
Matt Andrews reviews Poor Numbers: How We Are Misled by African Development Statistics by Morton Jerven.  Jerven "tells a lively story" that shows how "the numbers we so readily rely on are more questionable than we would like to admit."  Read the review.
Michael Johnston reviews Shadow Elite by Janine Wedel.  Wedel explores the world of "flexians . . . the diverse and elusive network of professionals, activists, analysts, consultants and wheeler dealers" whose decisions affect millions of lives.  Read the review.
Boris Hauray reviews Scientists and the Regulation of Risk by David Demortain.  Demortain's thesis, Hauray says, is that "invisible colleges" of interconnected transnational scientists pay a critical role in establishing standards of risk regulation in domains such as medicine and food safety.  Read the review.