Book reviews: Reform in developing countries, and a post-mortem on NPM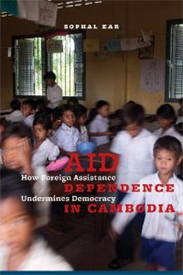 In the current issue of
Governance
,
Larry Schroeder
reviews
The Limits of Institutional Reform
by
Matt Andrews
.  "As someone who has observed less than fully successful attempts to reform institutions in developing countries," Schroeder says, "I find Andrews's list of underlying causes of failures to be both compelling and on target." 
Read the review.
Paolo De Renzio reviews Sophal Ear's Aid Dependence in Cambodia.  "The book provides a trenchant critique of the actions of both donors and government in Cambodia over the past two decades," De Renzio says.   Read the review.
And Rogerio F. Pinto reviews Governance of Public Sector Organizations, edited by  Per Laegreid and Koen Verhoest: "A well-organized and long-overdue study that builds an empirical record of the aftermath of the new public management, or NPM."  Read the review.