Archive for the 'Opinion' Category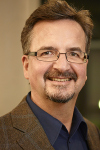 By Thomas Risse, Freie Universität Berlin.  Next to India, the elections for the European Parliament (EP) have been the second-largest democratic voting on the globe, with about 400 million citizens in 28 countries eligible to pick 751 members of parliament. The elections took place against the background of the Euro crisis threatening the core of European integration; austerity policies, the worst recession in decades and widespread (youth) unemployment in Southern Europe; and the crisis in the Ukraine and the Russian annexation of the Crimea.
As a result, many pundits predicted the rise of Euro-skeptical parties on the left and the right. Yet and contrary to what one reads in the media, the most important outcomes of the EP elections have little to do with Euro-skepticism. To begin with, voter turnout for the EP elections stabilized on the low level of 2009 with 43% (interestingly, German voters – by far the largest group of voters in Europe – reversed the trend and turned out in larger numbers than in 2009). In most countries and as always, the elections were not so much about Europe and the EU, but about national politics. Read the rest of this entry »

By Alexander Katsaitis, University College London.  Despite "shocks" & "earthquakes" that took place at the national level, in particular in France and the UK where the far-right humiliated both the centre-right and socialists; this was not the case at the EU level. The European Parliament (EP) remains by at least 2/3 pro-EU with the leaders of the four major PGs agreeing on the importance of a stable parliament. These groups must now form alliances, select the next Commission President and develop a strategy to regain the electorate from the far-right.
The results have been less surprising than anticipated.  Get detailed election results from the European Parliament here.  Coming in first with 28% of the votes the centre-right Europe's Peoples' Party (EPP) is down almost 60 seats (approx. -7%), while all other major parties S&D (25%), ALDE (8.5%) and Greens (7%) have pretty much remained stable with small gains or losses. Eurosceptic parties have made advances but not to the extent initially projected. Read the rest of this entry »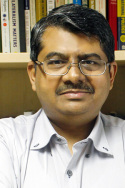 By Rahul Mukherji, National University of Singapore.  The ruling Congress Party received the thrashing of a lifetime when Indians went to the polls earlier this month. The Hindu nationalist Bharatiya Janata Party (BJP) scored its first resounding majority by winning 282 seats (out of 543) in the Indian Parliament on May 16. Incoming Prime Minister Narendra Modi must now manage three challenges: restoring high rates of growth, improving the efficiency of anti-poverty programs, and resisting pressure from Hindu nationalists within his own party.
The scale of the BJP's victory is remarkable.  Get election results from Election Commission of India.  The 2014 Indian election is the first since 1984 when the Indian voter has given a clear majority to one party. The voter rose above caste, region and religious distinction in the most culturally diverse democracy, which is home to 840 million voters. This occurred despite the erstwhile ruling Congress Party's record of initiating both India's substantial tryst with economic deregulation and globalization since 1991; and more recently since 2004, the rise of noteworthy citizenship rights and welfare. Read the rest of this entry »