Three new articles on principal-agent theory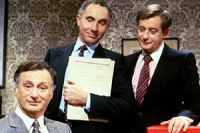 Governance has published three new articles about the application of principal-agent theory in the public sector:
Madalina Busuioc and Martin Lodge on the limitations of the P-A model in explaining bureaucratic accountability: Read the article.
Caryn Peiffer and Linda Alvarez on the search for "principled principals" in the battle against corruption: Read the article.
Mor Sobol on problems of "pathological delegation" by principals to agents: Read the article.