Reply to Kettl: Yes, the system has failed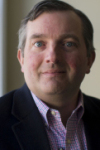 Neil Bradley responds to Don Kettl's commentary The Merit Principle in Crisis:  Don Kettl raises a series of five interesting questions. Yet, only two of them are relevant to issue of preserving (or creating) a merit-based civil service system.
Kettl's second question, "whether cutting the number of government employees would really help cut the size of government," is irrelevant. Whatever the size of government we need a well-functioning civil service. Any answer to Kettl's third question, "Have government employees simply become the easiest target for government bashers?" would tell us very little about whether the current civil service system works properly. His fifth and final question – "How does the role of people in government bureaucracy shape the role of government in society?" – is an important philosophical discussion, but again it tells us little about how to effectuate merit-based civil service.
This leave us with two pertinent questions.
First, "[a]re the critics of the status quo correct—Has the civil service system, as it has evolved over the past century, lost the proper balance between protecting civil service employees and holding them accountable?"
The answer is an unequivocal yes. As a result, the merit principle is under fierce attack not from conservatives or moderates but from a failed system that, in almost all instances, places employee retention over employee performance.
There is no acceptable excuse for employees at the Veterans Administration covering up patient wait times, falsifying official documents, and engaging in actions that endangered veteran care. Unfortunately, we have learned this was not an isolated incident of one or two rogue employees but was a system-wide failure. The civil service system not only was incapable of preventing this behavior but also insulated too many employees from facing consequences for their actions.
The civil service's disciplinary structure, initially designed to protect employees, has become a rigid system of rules exploited by both employees and management and largely devoid of common sense or merit. How else can you explain a system that upheld the three-day suspension of a Department of Education employee for showing up for work when he had been authorized to telework for a week? Or a system that, over the course of three fiscal years, put about 4,000 employees on administrative leave — at home with pay — for three months to a year?
Most of government remains locked in the 1940s-era General Schedule classification and pay system that is completely incompatible with attracting and retaining employees for the jobs agencies need performed. Numerous agencies have gone to Congress seeking special exceptions to the system, when what is really needed is a rethinking of the entire structure.
Kettl is correct: we are in desperate need of scholarly thought regarding our current civil service system, and that is why I hope his remaining question – "What kind of civil service system do we need to equip government with the skills it needs to deliver the services citizens demand?" – is the focus of that scholarly activity. Answering that question, without distractions regarding the proper size of government or the political motivations of "bashers," could help bring our government workforce into the 21st century in the same way that the Pendleton Act propelled it into the 20th.
Neil Bradley is the Chief Strategy Officer at the Conservative Reform Network a non-profit 501(c)(4), supporting the Conservative Reform Movement by producing, incubating, and promoting ideas, policies, and efforts to grow the American economy, expand the middle class, and create opportunity for all Americans. Bradley spent nearly 20 years developing policy on Capitol Hill, including 11 years working for the House Republican Leadership.