Reply to Kettl: It's the merit system that is in crisis, not the principle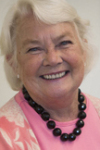 Patricia Ingraham responds to Don Kettl's commentary, The merit principle in crisis: Don Kettl has raised critical and timely points about the state of merit in the federal bureaucracy. I agree with much of his argument, but additional discussion is warranted.
First, Professor Kettl argues that the merit principle is under attack. Although attacks on merit are frequently of the blunt instrument variety, I would argue that it is the merit system that attracts the venom and not the merit principle. The principle is quite straightforward: fair and equitable hiring of federal civil servants, who will be experts in the requisite field, and who will deliver government services in a fair and impartial way. It is value based in that it reflects values inherent in a democratic system and prizes public service.
The merit system is the vast, sprawling yet rigid set of rules and regulations that theoretically guide the implementation of the merit principle. It is fully understood by few, if any, including those who work within its confines. The system has grown incrementally over nearly 125 years and has been comprehensively reformed only once –and the quality of that reform has always been under debate. The merit system suggested standardization (in terms of equal treatment within the system) but was founded on exceptionalism (it initially covered only 10% of the federal workforce) and has created additional exceptions throughout its development. One notable example is veterans. Others are contract employees, temporary employees, and special authority hires. Increased numbers of lower level political appointees exacerbate the problem by obfuscating authority and accountability even further.
The system was not created for nimble problem solving, nor can it serve that purpose well in the current information heavy, rapid decision environment. This is not to say that most members of the civil service do not try. But their efforts are made more difficult by a hostile political environment and by rhetoric that characterizes them as incompetent thugs. Still, are there civil servants who do egregious things? Yes, and there have been too many examples in recent years. Are they difficult to fire? Yes, firing is possible, but difficult in the current system. Does this attenuate bureaucratic accountability? Absolutely. But these are system problems, not merit principle problems. Nonetheless, the system is broken and needs to be fixed.
A different question then emerges: should a merit system afford the myriad protections now in place if its core value or principle has been distorted or discarded? Clearly not. The public bureaucracy is a fundamental link between government and its citizens. If it is broken, so is governance. Repairing the tattered system requires significant political will and a clear recognition of the real nature of the problem: not the people inside the system, and not the merit principle, but the strange and complex structures, rules, and regulations that have been created. The values of public service and merit which have fallen by the wayside in contemporary debate need to be picked up, dusted off, and restored to their deservedly central place. Change and reform is necessary, but not without that firm foundation.
Patricia W. Ingraham retired from Syracuse University's Maxwell School as Distinguished Professor of Public Administration and from Binghamton University as Founding Dean and Dean Emerita of the College of Public Affairs.