Reply to Kettl: It isn't just conservatives who are frustrated with the status quo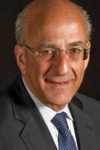 Jeffrey Straussman replies to Don Kettl's commentary, The Merit Principle in Crisis: I agree with Don Kettl that academics have been, for the most part, silent about the civil service for quite some time.  I also agree that Don brings up a sore point when he notes that human resources management—what used to be called public personnel administration decades ago—is simply not very present in policy schools for the reasons he cites. I recall very vividly when the public policy schools were created and the academic entrepreneurs who created these schools were very explicit about their disdain for old style public administration. So, as Don implies, they were quite successful in pushing public personnel administration to the margins of public policy—at least when it comes to the study of this subject. But, why let retired senior civil servants off the hook?  Shouldn't there be more commentary and defense of the civil service and the merit principle, in particular, from them?
I will not defend Governor Walker or, for that matter Governor Andrew Cuomo of New York—a Democrat by the way—for their union bashing.  But, seeing this through the lens of New York State politics, I do not think that either the merit principle or public unions should be the targets of conservative ire only. Even moderates can find plenty that is wrong with both the merit principle and public unions if they look closely enough. In the case of the merit system, it can look rather ugly up close and personal. Middle level managers have become quite inventive in manipulating the system and political appointees and chief executives have found myriad ways to simply circumvent the merit system often with high level political encouragement and support. Meanwhile, the notion that so-called "at will" employees and other employees not part of the civil service can be easily terminated is often more fiction than fact. I have personally experienced human resources staff take extraordinary steps to protect, under the guise of procedural fairness, employees who should have been terminated because they were not performing at a satisfactory level over a long period of time.
In the case of public unions, they have not always been very responsive to fiscal realities or policy challenges in the 21st century.  For example, one does not have to be a "teacher basher" to question whether the unions are really interested in improving the quality of education or primarily protecting their members even in the face of sub-standard performance. Don Kettl is right to be concerned about both the study and practice of public personnel. I would start not with the presumption that public personnel is under attack—it almost always is, especially in the run-up to a presidential election. Rather, I think we need to get a better sense of what aspects of personnel practices including the merit principle and collective bargaining are still working well in the 21st century and which ones are not. From my perch as a member of the United University Professions (the State University of New York is a union shop)—I was "management" when I was dean—I see the need for major reforms of the public personnel systems though I suspect that newly elected governors and the next President of the United States will not likely rise to the occasion in ways that are thoughtful, unlike Governors Walker and Cuomo.
Jeffrey D. Straussman is a professor in the Rockefeller College of Public Affairs & Policy, University at Albany, State University of New York.  He is a Fellow of the National Academy of Public Administration.