Twisted tango: Corruption and impunity in Argentina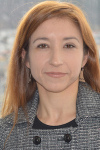 Blog comment by Aránzazu Guillán Montero
During the first weeks of 2015, the suspicious death of a federal prosecutor put Argentina in the global spotlight, highlighting once again the need for strong, accountable democratic institutions. Alberto Nisman was found dead in his apartment on January 18. He had been investigating the 1994 bombing of Argentina's Jewish mutual aid society (where 85 people were killed and 300 injured). He died hours before a congressional inquiry into his criminal complaint that President Cristina Fernandez de Kirchner and her Ministry of Foreign Affairs had tried to obstruct the investigation by signing a secret agreement with Iran to absolve suspects in return for economic advantages.
The cause of Nisman's death is under investigation. In a polarized political scenario, with presidential elections later this year, every Argentine has her own theory of what might have happened and why. The president first called the death a suicide, then backtracked and called it a murder, implying that intelligence agents she recently fired may have been behind it. On January 26, President Kirchner announced the disbandment of the country's current intelligence agency and the creation of a new one.
This case reminds us that, in spite of the relative political stability of the Kirchner period, important institutional challenges remain. Corruption - hand in hand with impunity – may be the basis for stability, but at a high price. Government agencies (including the intelligence service) finance networks of political and economic elites that seek to preserve and benefit from their power. Elites use those same agencies to protect their networks and engage in corruption with impunity. Facilitated by weak accountability, corruption helps ensure de facto predictability in a political system historically plagued by crisis. However, it undermines policy coherence, state capacity, and institutional quality.
Weak constraints on senior public officials are one of the main causes of the persistence of corruption. The failures of accountability are clear. There is no oversight over increasing budget allocations to some state agencies and service providers. For example, intelligence expenditures have doubled since 2007, particularly secret expenses (with an 83% increase in 2004-2008). The national audit agency does not review these expenses, nor have they to be formally registered. They are only subject to legislative oversight. However, most legislators—whose political careers depend on elite networks—have limited incentives to exercise their prerogatives. In fact, the committee that oversees intelligence activities only met twice in 2014.
Accountability and anti-corruption mechanisms formally exist, but they are not implemented in practice. Argentina's accountability agencies may appear autonomous and powerful on paper, but they are de facto severely constrained by budget cuts, politicized appointments, and restructuring. Even when these agencies produce relevant information, legislators and the judiciary have failed to use it to challenge the government.
Corruption is entangled with impunity. When political power is involved, justice is not blind in Argentina. Elites will seek to protect their positions by using institutional mechanisms, such as the courts, and informal ones, such as intelligence and surveillance. Exceptionally, personal reprisals may be used to signal the risk of challenging elite power.
The government may use appointments and judicial oversight mechanisms (through the Judiciary Council) to affect judicial decisions. Trials of public servants for illegal activities, including corruption, drag on for years. (For example, in 2007, judicial processes for corruption cases averaged 14 years.) In part, this is because criminal code reforms have made corruption cases difficult to prosecute. Between 1980 and 2005, the ratio of convictions to prosecution for corruption charges was 3% —noticeably lower than in countries with similar corruption levels. Citizen trust in the judiciary is understandably low (only 23% trusted the judiciary in 2011 according to Latinobarometer).
Weak accountability also empowers actors in ways that can threaten the system. Protection weakens when the grip on power has an expiration date. Under serious uncertainty, elite networks may become "warring factions." With forthcoming elections, the country's current economic challenges (including rising inflation) and the ruling party's uncertain leadership change, power disputes among the elite may be an underlying cause of the current events.
The reform of Argentina's intelligence agency was long overdue. However, the government must do more than establishing new institutions if it wishes to address the country's deep causes of corruption and impunity. Many of Argentina's government agencies were born weak, and the executive's political influence undermines their oversight and regulatory capacity. Any reform should strengthen the institutional enforcement capacity and secure information, resources, and actual powers and autonomy for the judiciary, the legislature, and other accountability institutions needed for effective oversight of the executive.
Solving the Argentine puzzle requires more than discarding the rotten apples through ad hoc reforms in times of crisis. The open questions about the Nisman case must be answered. The forthcoming elections will provide candidates with an opportunity to regain citizens' confidence by making credible commitments about needed reforms.
But commitment is not enough. It is necessary to transform Argentina's institutional dynamics so that actors have incentives to value democratic institutions above their personal political interests. Citizens can assist by rallying to demand more accountable institutions in ways elites cannot ignore. Building such institutions is a long-term process that may seem like an elusive goal to Argentina's short-term driven polity. However, it may well be the only way ahead for ensuring truly democratic and transparent governance.
Aránzazu Guillán Montero is Senior Advisor at the U4 Anti-Corruption Resource Centre in Bergen, Norway. The views expressed in this article are those of the author and do not necessarily represent the views of U4.  This comment draws on the author's dissertation, As if: The fiction of executive accountability and the persistence of corruption networks in Argentina (Georgetown University, 2011).
---
Citation for this web comment: Guillán Montrero, Aránzazu.  "Twisted tango: Corruption and impunity in Argentina," The Governance Blog, January 31, 2015.  http://governancejournal.net/2015/01/31/twisted-tango-corruption-and-impunity-in-argentina/