Roundtable: What NPM accomplished in the UK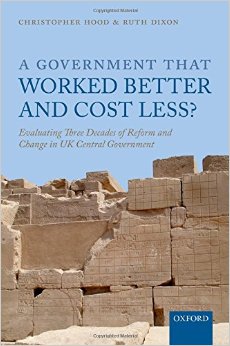 The current issue of
Governance
 features a roundtable on
A Government That Worked Better And Cost Less?
by
Christopher Hood
 and
Ruth Dixon
.  The book recently received the Brownlow Award from the U.S. National Academy of Public Administration.  "This is an important book," says 
Per Laegreid
. "An important implication is that public sector organizations cannot just copy private sector management tools and organizational forms and expect successful results."  Read his review.   NPM "was sold to the world as science-based 'best practice," write 
Demetrios Argyriades
and
Pan Suk Kim
. "After three decades, a new book has come to prick the bubble."  Read their review.   But
Nancy Roberts
suggests that the book may overstate the "level of conceptual clarity or agreement" about what NPM actually involved.  Read her review.