Do states really matter?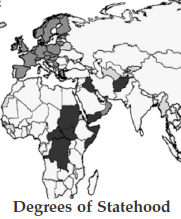 Conventional wisdom says that the state plays a central role in explaining the enormous variation in provision of essential services around the world.  In the current issue of
Governance
,
Melissa Lee
,
Gregor Walter-Drop
, and
John Wiesel
challenge that view.  Examining data from more than 150 countries, they find "remarkably little evidence of a consistent relationship between statehood and service delivery."  Some key services are provided even in areas where statehood is woefully lacking.  "This result," the authors conclude, "casts doubt on the conventional wisdom about the centrality of the state for the provision of collective goods and services." 
Read the article
.