Book reviews: Corruption and the right to information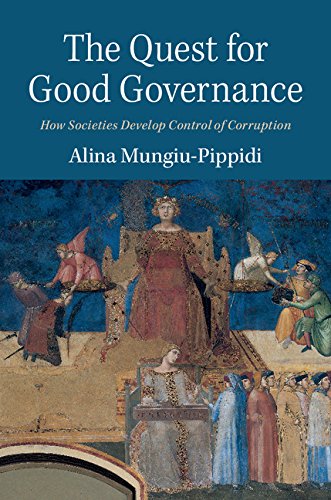 In the current issue of
Governance
,
Carolyn Warner 
reviews 
The Quest for Good Governance
 by
Alina Mungiu-Pippidi
. "It has yet to occur to the international community that corrupt actors rarely, if ever, reform themselves out of business," Warner says.  "Mungiu-Pippidi's work is a significant contribution to our understanding of the subject, and one to which policymakers and international donors should pay attention."  
Read the review
.
And
Gaia von Hatzfeldt
reviews
Democracy and Transparency in the Indian State
by
Sharma Prashant
.  India's 2005 Right to Information Act "is lauded for being both a producer and a product of an empowered and active citizenry," von Hatzfeldt says.   "Sharma Prashant provocatively and astutely questions this assumed correlation between the RTI and democratic processes." 
Read the review
.