Book reviews: Strife in the Middle East, public finance in developing countries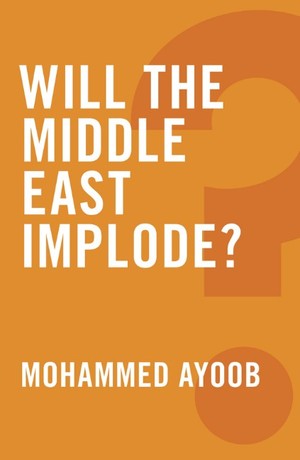 In his new book,
Will the Middle East Implode?
,
Mohammed Ayob
says that there is "a serious danger of a a chain reaction" of implosions "that could engulf much of the region."
Ramazan Erdag
reviews the book in the current issue of
Governance, 
along with
Rewiring Regional Security in a Fragmented World
, edited by
Chester A. Crocker, Fen Osler Hampson, and Pamela Aall.
"Taken together," says Erdag, "these two volumes make a significant contribution to international security matters by providing in-depth regional analysis of the current crises facing the Middle East." Read the review.
And Noel Hepworth reviews Public Finance and Economic Growth in Developing Countries: Lessons from Ethiopia's Reforms by Stephen B. Peterson: "The book should be recommended reading for donor agencies, who design so many public financial management projects, as well as for consultants and academics." Read the review.