Book reviews: Curbing corruption, managing public investment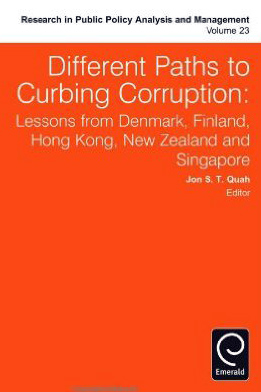 In the current issue of
Governance
,
Kilkon Ko
 reviews
Different Paths to Curbing Corruption,
edited by
Jon S.T. Quah
.  The book examines anti-corruption policies in six countries and provides "much insight" on the keys to success in fighting corruption.  Read the review.
And Salvatore Schiavo-Campo reviews The Power of Public Investment Management by Anand Rajaram.  It is "a good start" in consolidating existing knowledge about the management of public investment.  Read the review.