Olsen on democratic accountability: An appreciation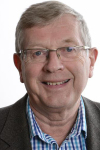 Per Laegreid offers an appreciation of a new article in Governance by Johan Olsen: I find this article very interesting because it has an original and innovative flavor. It makes a significant contribution and new insights to the discipline, especially regarding how to understand democratic accountability relations in unsettled and transformative periods. Accountability is often studied in stable situations where relationships between actors and forums are rather clearly defined and when it is quite clear who is accountable to whom, for what and why.  But there has been less attention to how accountability unfolds in disorganized situations where accountability processes are restructured.
In contrast to the domination principal-agent approach to accountability Johan P. Olsen offers an institutional approach. The argument is that a principal-agent approach is more useful in routine and 'business as usual' situations but that it needs to be supplemented by an institutional approach in unstable political situations. This take on public accountability is especially relevant when facing comprehensive reforms or major crises.
The article gives new insight in how accountability relations unfold in  processes when  governance networks and marketization supplements traditional governance forms. In such circumstances accountability relations become more hybrid, ambiguous, complex and dynamic. Thus there is a need to go beyond accountability as a neutral truth-finding technique addressing correct reporting and compliance and to also include debates and struggle over what is seen as appropriate accountability regimes and good government. Not only reinventing government is necessary but also reinventing how to theorize about democratic accountability in such circumstances. Actors in unsettled situations more often face 'wicked issues' that transcend different levels and policy areas and are characterized by uncertainty and ambiguity. In unfamiliar situations new accountability relations are added to traditional ones, making them more complex and multi-dimensional. Formal and vertical accountability relationships are supplemented with informal and horizontal accountability relations in "living" institutions. Olsen argues in this article that a multi-dimensional accountability approach is needed to handle accountability in unsettled situations.
In transformation periods the empirical evidence for a positive relationship between accountability, reform and crises is often inconclusive. The balance between institutional autonomy and accountability and the relationship between accountability and performance is more problematic than in settled situations. Rather than assuming predetermined principals and agents, there is a need to examine how accountability relations play out in relation to the way authority is actually organized, exercised and controlled. This makes the accountability discussion less elegant but hopefully more realistic.
Per Laegreid is a professor in the Department of Administration and Organization Theory at the University of Bergen.  His books include Transcending New Public Management: The Transformation of Public Sector Reforms (edited with T. Christensen).