When do bureaucrats' preferences alter budgets?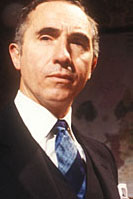 A substantial literature demonstrates how politicians' preferences shape budget outcomes.  But that literature neglects how bureaucrats might also shape those outcomes.  In the current issue of
Governance
,
Martin Baekgaard, Jens Blom-Hansen
and
Soren Serritzlew
develop a more sophisticated model that examines the influence of both politicians and bureaucrats.  In a study of Danish local governments, "political preferences trump bureaucratic ones on questions salient to the public" — but there is "no evidence that political preferences matter on less salient policy areas."  
Read the article
.