Reply to Kettl: Congress could make it worse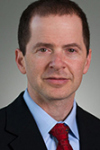 Max Stier responds to Don Kettl's commentary, The Merit Principle in Crisis: Professor Kettl offers a thoughtful and thought-provoking assessment of the state of the public service.  I agree with his fundamental propositions that our federal civil service system is in crisis and the academic community has largely been missing in action during this existential moment.  We need to confront these issues now and answer his and other vital questions.
Professor Kettl's fourth question — what kind of civil service system do we need given our current challenges as a nation — is a good and timely starting place.  Congress is on track to make some very bad changes in this area and to leave other, already existing, bad rules to fester, so that they continue to undermine our government's capabilities and the public's trust in government's ability to address critical problems.  The Partnership for Public Service has worked for two years to develop a vision for change, which is set out in our report, Building the Enterprise: A New Civil Service Framework. (Link to the report)  We are neither complete nor likely right in all respects, making this is a subject worthy of substantial further exploration.    I hope your readers will enter the fray and help steer the conversation in a more constructive and productive direction.
Max Stier is President and CEO of the Partnership for Public Service.