Reviews: Development strategies, privatized infrastructure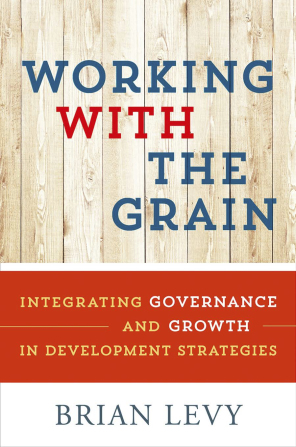 In the current issue of
Governance
,
Vivek Srivastava
reviews
Working with the Grain
by
Brian Levy
. "Levy's central objective of the book is to stake out the middle ground between 'one-size-fits-all' best practice approaches on the one hand and 'every country is unique' on the other hand . . . Levy's primary contribution is in providing a relatively simple, elegant, and appealing characterization of 'context.' He makes a reasonably convincing case for the framework with the cases he presents."
Read the review
.
And
Judith Clifton
reviews
Foreign and Direct Investment in Argentina: The Politics of Privatized Infrastructure
by
Alison E. Post
. "Post comes up with a surprising finding: Foreign-dominated investment was four times more likely to end up with a prematurely canceled contract than investments dominated by a domestic investor. Developing country investors enjoyed an organizational structure better suited to take on a more patient, culturally sensitive,and longer-term investment than their international counterparts."
Read the review
.