Book reviews: Easterly on experts, quality of government, economic crisis and protest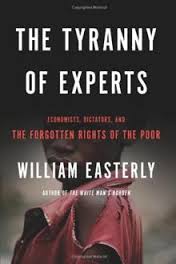 In the current issue of
Governance
,
Tony Barclay
of Columbia University reviews
The Tyranny of Experts
by
William Easterly
. 
Easterly describes "an unholy alliance between like-minded 'experts' and autocratic rulers," Barclay says.  But the argument is marred by "sweeping and shallow generalizations" and "crude, monochromatic stereotypes." 
Read the review
.
Chengzhi Yi
of the East China University of Political Science and Law reviews
The Quality of Government
by
Bo Rothstein.   
The book is "important and enlightening," although the conceptualization of "quality of government" is "problematic and confusing." 
Read the review
.
And
Sina Odugbemi
of the World Bank reviews
The End of Protest: How Free-Market Capitalism Learned to Control Dissent
by
Alasdair Roberts
.  "It is a profoundly depressing text," says Odugbemi.  "It is also a good read, bracing and forthright." 
Read the review
.