Talking about Governance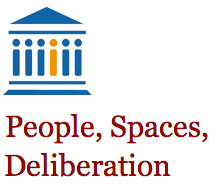 On the World Bank's CommGAP blog, Sina Odugbemi discusses Governance's special issue on limited statehood.  "It is an excellent issue of the journal and worth reading," says Odugdemi.
On the Global Integrity blog, Alan Hudson references Matt Andrews' 2010 Governance article in a discussion about the need to move "beyond the 'good governance mantra.'"
In a paper on deliberative negotiation, Mark Warren and Jane Mansbridge draw on Governance articles about transparency by Jenny De Fine Licht et al and Monika Bauhr and Marcia Grimes.
And the World Bank's iChallenge workshop, held in Paris on October 29-30, says that Francis Fukuyama's 2013 commentary in Governance has "spurred the debate" about how to measure the effectiveness of public institutions.